Passion for packaging
Creating products that stand the test of time.
Materials
Are Fundamental
A wide range of packaging materials. Our factory is nearby the wholesale center of packaging materials in Dongguan, China.
Eco-friendly. The materials are carefully selected. It should be nontoxic to human and free from contamination.
How Artwork Is Made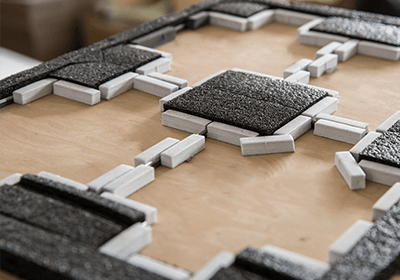 Die-cutting
An Accurate die is the core. Your custom die is used to form the shape of the flat box, holes, curves, angle, self-closing box styles or flap extensions that position product within a box.
Forming
Feeding and gluing generate the shape of a flat box. The detailed process rests on craftsmanship. The experienced craftsmen ensure all components are right where they're supposed to be.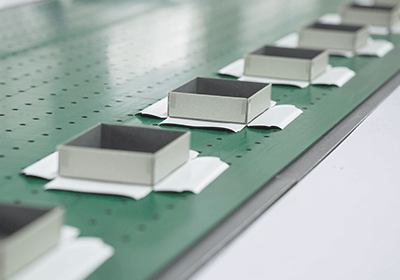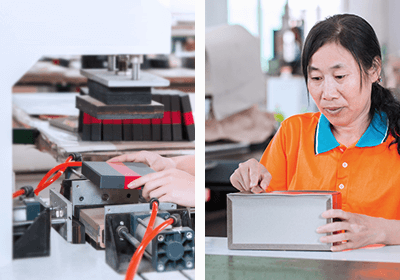 Flattening
No one wants to see a bubble on a package. We eliminate bubbles with two simple steps.
Air-bubble remover machine

Human inspection
Finishing
Multiple options are provided on surface finishing so you can have the best touching, unique style and noble symbol.
Bronzeprinting
Glossy lamination
Plastic package
Lineembossing

Varnishing
Silk-screen printing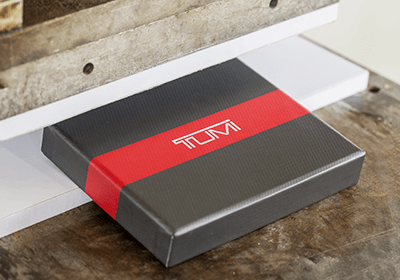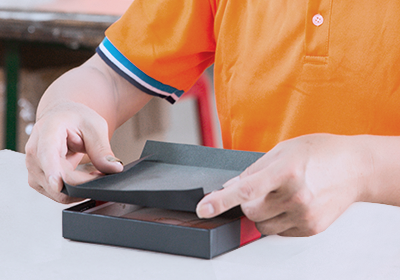 Assembly and Polishing
Last but not least, our craftsmen carefully assemble every component and refine the facet and, viola, your artwork is done.